Music Lounge with The Soap Girls
The SoapGirls + The Hangmen + The Likkor Men + SkyRush
Line Up
The SoapGirls, like their music are …. raw, gutsy, innovative and thoroughly … trend-setting. Linked in minds, bodies and souls, Mie and Mille are simply a force to reckoned with… As individuals, Mie brings the softness and the pop whilst Mille brings the hardness and the rock
Although having a birth origin inter-twining both French & African, they have set out to create their own unique brand of music, expressing their feelings through their lyrics and their grit determination to succeed through their musical diversifications.
A long road already travelled, having started out as street performers at the young age of 9/10 years old(Hence their name The SoapGirls) they are no strangers to the entertainment industry and already at age 15 yrs were signed to International labels like UMG, who released their debut album – 'Xperience', a more poppy/dance era of the girls musical journey, but gave them the Top 5 Hits 'Sour',Huricane,In Your Arms and 'Lucky Tonight' and subsequent exposure on a number of major South African TV shows/compilation cd's and National Club Tours. Four years later and at the end of the day, they simply could not grasp what the "TSG Movement" was really about, so the girls took off for New York where they recorded and released another 2 singles however they still weren't 100% on the direction they were being pressured into so returned to South Africa where they are now full-throttle in crafting their sound, their identity, their destiny without interference.
Unlike the perception one gets from a visual perspective, these stunning blond 'sister's' leave no mercy along the path they are travelling. One can get a false sense of security from their hugely respectful personas and utter professionalism, but when confronted with where they want to take their musical careers, this becomes a one-way street… their direction. Hugely focused and with utter conviction, TSG know where they are heading and with their growing fanbase seems to be 100% to be happy to be part of what is widely fast becoming a movement for creative freedom and honest music. This is a classic case of letting the music speak for itself. Over the past 12 months Mille(22yrs) & Mie(21yrs) have written and recorded over 35 new songs, continuously composing and writing all a part of developing and molding what will become the most hard hitting and talked about album from these seemingly gentle and humble souls from South Africa. They are now getting ready for the second leg of their UK and will be arriving early May after a very successful debut in the UK where they made great inroads and already have a super fan base rowing. Their Album Calls for Rebellion has already been named one of the top 20 albums for 2015 by Manchester Rocks and they have received strong, fantastic reviews for their album.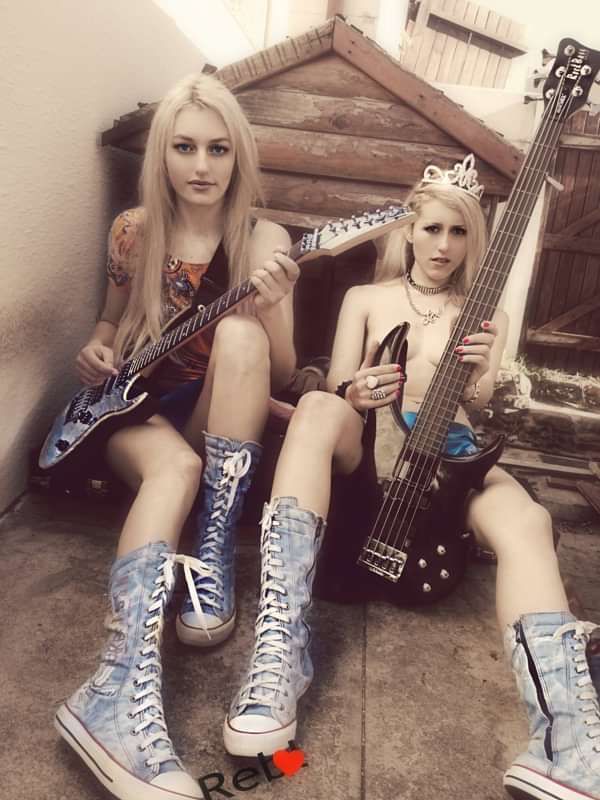 SkyRush are a 4 piece band, based in Newcastle upon Tyne, formed in 2013. Performing live all over the North East,including two appearances at the Newcastle 02 Academy,as well as live radio appearances.We write original and memorable songs,with tracks recorded at Cluny studios, First Avenue and Loft, which are available to listen on Soundcloud. We have been described as "the new REM". We would love to be involved with Evolution Emerging 2016 and join in this great North East event.