3 CD Bundle includes FREE Compilation album
Buy 2 Studio Albums on CD GET the 3rd CD ALBUM FREE
This bundle also includes: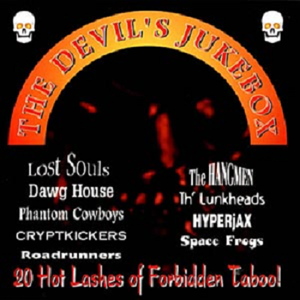 The Devils Jukebox CD Album
The Devils Jukebox - A 20 track compilation of mid-90s UK Psychobilly, Punk, Rockabilly and Garage Bands. Comes in clear-wrapped jewel case with booklet.
Lost Souls: Schoolhood Daze
Dawg house: Boneshaker
The Hangmen: Last Man In Space
Phantom Cowboys: The Fear Is Real
Lunkheads: Betcha Gonna Like It
Space Frogs: Skin Thing
Hyperjax: Boys Will Be Boys
Cryptkickers: Cruise To Hell City
Roadrunners: I Can Tell
Lost Souls: Shiny Car
Dawg House: Rattlesnake Shake
The Hangmen: Who's Been Sleeping In My Grave?
Phantom Cowboys: Desert Nights
Lunkheads: Chop Chop
Space Frogs: Necrophilia
Hyperjax: Get Out Of Here Baby
Cryptkickers: Jump In The Grave
Roadrunners: Hijack No.1
Phantom Cowboys: The Reaper
Lunkheads: Bone Ugly.
The two tracks from The Hangmen, The Last Man In Space and Who's Been Sleepin' In My Grave? are mid '90s recordings from the long defunct Last Train To Purgatory album. Cheap and cheerful recordings lashed together at a time when most live music scenes were dead in the water and only the braver bands struggled through. The bands all supplied their own recordings, Steve of The Space Frogs prepared the mastering and editing, Wayne Beauchamp of Dawg House sorted out the artwork.
From the time...
"A compilation of bands writing their own material, all totally out of step with & oblivious to current commercial tastes, and blatantly obvious that they don't give a shit about this in the slightest. This being the kind of thing that provokes cultural unrest within society is the kind of thing to encourage right now. The fact that the attitude behind this music is 1000% cooler than the contrived over-exposed darlings of the music industry merits attention. The Lost Souls display their earliest knack for Psychobilly in the form of unreleased demo's, DawgHouse add quirky neo-Rockabilly treatment, The Hangmen unleash their fire & brimstone Punk-Rockabilly. Wallow in the suave gothic-bop of the Phantom Cowboys, the Blues Stompin' Roadrunners tracks or the Hyperjax lifting Rockabilly recorded in true vintage fashion Finally you can slip in & out of your delirium to the revved-up slop of Th'Lunkheads, the sheer velocity of the Space Frogs or the Slap-Bass-Punk-Rockin' Cryptkickers offerings! As you join them in their couldn't-care-less response to trend & fashion, turn the volume right up, open the window & get your two-fingers right up in the air with both hands..."
This bundle also includes: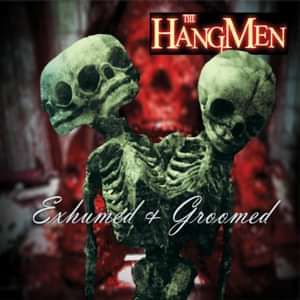 Exhumed & Groomed - CD
CD Album in Sealed Factory Pressed Digipak
Rarities Collection - pre-album demo versions, one-offs and previously vinyl only releases.
"To the uninitiated this collection of once forgotten rarities and unreleased versions absent from any studio or live albums to date is a fine introduction to The Hangmens' unmistakable raw dark energy.
Calling it a rarities collection is weighted, until now they've notoriously refused to reissue, repackage or repress previous output, and so it also stands to compliment existing album collections.
Dredged and salvaged from the bands own vaults of raw demos and vinyl only release versions these ceaseless, snarling cadavers have here been mastered at Western Star Studios, exhumed and groomed to menace new minds and unsettle old ones. Enjoy - for want of a better word!"
"So raw it attracts bacteria".
This bundle also includes: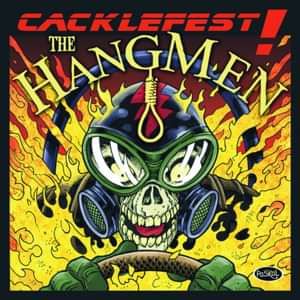 Cacklefest! - CD
CD Album - Factory Pressed c/w Full Colour Lyric Booklet
Cacklefest! CD album c/w full colour artwork throughout - 8 page lyric booklet with artwork by Paskal Millet protected in cellophane wrap.