Collectors Vinyl Bundle + DL Track + Lyriczine/Scrapbook
Tested On Animals + Last Train To Purgatory + Necronomicon + Spring Heeled Jack
This bundle also includes: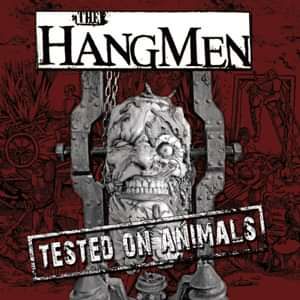 'Tested On Animals' Vinyl LP
Limited Edition, Remixed, Re-Mastered, Black or Red Vinyl, Inlay Card
Only vinyl release of the long deleted CD album Tested On Animals. Although it was the bands third album it is considered to be the first that captures the real sound of the band at the time.
It has been remixed from the original multi-tracks and also mastered - a process that was missing on the CD release due to the original mixes being lost in transit and a hurried remix being required to meet the release schedule. A rare Psychobilly classic finally available as it should have sounded.
Remastered.
Re-mixed from original multi-tracks.
Revamped Artwork.
Insert with lyrics.
Numbered Limited Edition.
Choice of Black or Red Vinyl.
Track Listing:
My Town
Let Us Prey
Zombi Boy
She's A Demon
Pity My Soul
Body Bag
Girl With No Hole
Mainstream
Mad
The Skeleton Dance
Boy Meets Death
Deathtripping
Slither
"Vinyl pressing of the ill-fated Tested On Animals album only ever available on CD previously - if you can find a copy! The band's third album, though often considered to be the first to capture the raw energy faithfully. Remixed from the original multitrack recordings and remastered with new packaging based on the original artwork the 'lost' album finally comes home".
SELECT VINYL COLOUR (UNDER HEADING) BEFORE ADDING TO CART
This bundle also includes: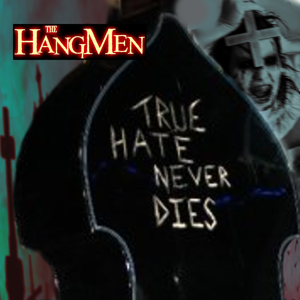 True Hate Never Dies
Single Download - Mastered WAV + Mp3 versions
All across the floors and walls, dripping from the ceiling
Through the darkness loathing crawls - how well I know this feeling
Mercy just a ghost that comes to haunt the hopeless crying
Not much left to seperate the living from the dying.
Damn your eyes.
Grind another axe to chop more lies out of more heads
We're all books of blood, when we are opened we are red
Curse this ground I walk upon, slanderise my name
Hate those who are different hate those who are all the same.
All Rise.
It conquers all
It is old and wise.
Empires fall, true hate never dies.
Carnage on the ground, questions in the air that never find a voice
No blood can be spared.
Never turn the other cheek, forget or forgive
This earth was never for the meek
None shall live.
Despise.
Mass Movement Magazine Review: - "It's stuff to make The Living End shit the bed....harder, darker and faster, if you please. The Hangmen don't do compromises and their latest single is no exception, coming highly recommended to creeps, freaks and weirdos the world over. Enter with caution and then throw that caution to the wind."
Die Psycho Couch Review (English/Deutsch) "...somewhere in the wilderness of the mountains of madness. ...a good example of the way the band blends Psychobilly and other influences, like some punk attitude or even a dash of BLACK SABBATH feeling ...unholy overall impression"
Another inimitable slice of the trio's psychobilly/garage punk infestation and a devious little creature. A rousing contagion loaded stomp, a bullish, violence encroaching slice of punk infested rockabilly - another devilish gem from The Hangmen
This bundle also includes: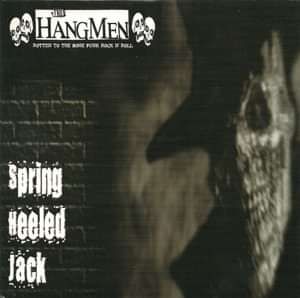 Spring Heeled Jack 7" Red Vinyl EP
4 Tracks in picture sleeve with inner.
Dislocate Records' top selling single!
Now very scarce 7" red vinyl EP in picture sleeve with inner sleeve protector.
Spring Heeled Jack - (Different recording to 'No Happy Endings' album track).
Dancing On Your Grave - (Live)
Teenage Suicide - (Live)
Stop That Monkey
This bundle also includes: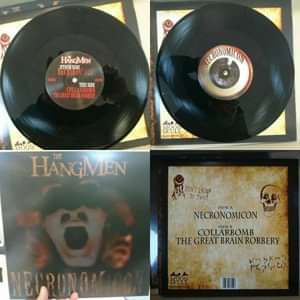 Necronomicon 10" Vinyl EP
Limited edition 10" vinyl release in shrinkwrapped full colour spined sleeve with inner protector.
Side A:
Necronomicon
Side B:
Collarbomb
The Great Brain Robbery
Recordings are exclusive to this release.
This bundle also includes: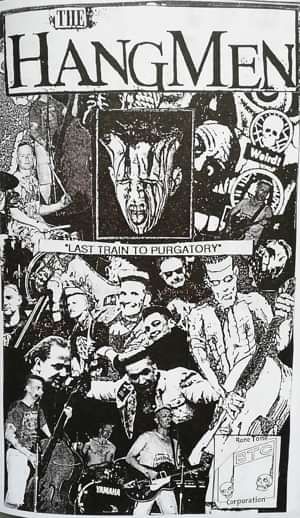 Last Train To Purgatory Booklet
16 page A5 booklet featuring the original fanzine style Last Train To Purgatory lyrics booklet with additional period reviews, photographs and flyers. Not available separately, very limited copies.
This bundle also includes: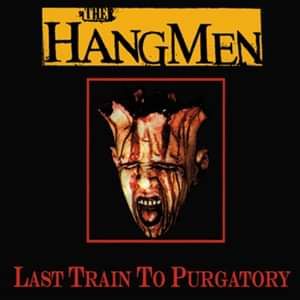 'Last Train To Purgatory' Vinyl LP
Limited Edition, Re-Mastered, Re-Edited, Bonus Tracks with DL
Vinyl re-release of the long deleted album Last Train To Purgatory.
180g Vinyl
Remastered.
Re-edited.
Revamped Artwork.
Bonus Previously Unreleased Tracks.
Insert With Extensive Sleeve Notes.
Numbered Limited Edition.
Download Included.
Choice of Black or Red/Black Vinyl.
Track Listing:
Catatonic Cutie
Who's Been Sleeping In My Grave?
Rancid (& Red Raw)
Slaughterhouse Strut
Worms
Pet Monster
Acid Bath
Gunlaw
The Last Man In Space
Uranium Rock
Lucys' House
Witness Testimonial To Voodoo Practices
Acid Bath (Alt. Bass Mix)
Slaughterhouse Strut (Gutbucket Rock & Roll Outtake)
Gunlaw (Gutbucket Rock & Roll Outtake)
Medicine Man (Demo/First Ever Recording)
"The CD track-list was unfathomable since some tracks could only be accessed via the previous one, or were even split in two and scattered. Artificial crackles were added in places to make it sound like a badly worn vinyl record. Outlandish interludes - a premature burial, an apocalyptic news bulletin from a station identified as 'K.I.L.L Radio', a recital from a book of Voodoo – leapt out inexplicably. All served to plunge the already volatile horror-tinged chaos into a mentally unhinged spiral. With no pretentions to any rationality the sleeve notes were as deranged as the audio captured within, and in stark contrast to their cartooning contemporaries the front cover graphically redefined 'Psychobilly' fans' trademark flat top hairstyle as a fatal head injury. What can truly be said about 'The Last Train To Purgatory' is that everything about it was off the rails".
SELECT VINYL COLOUR (UNDER HEADING) BEFORE ADDING TO CART