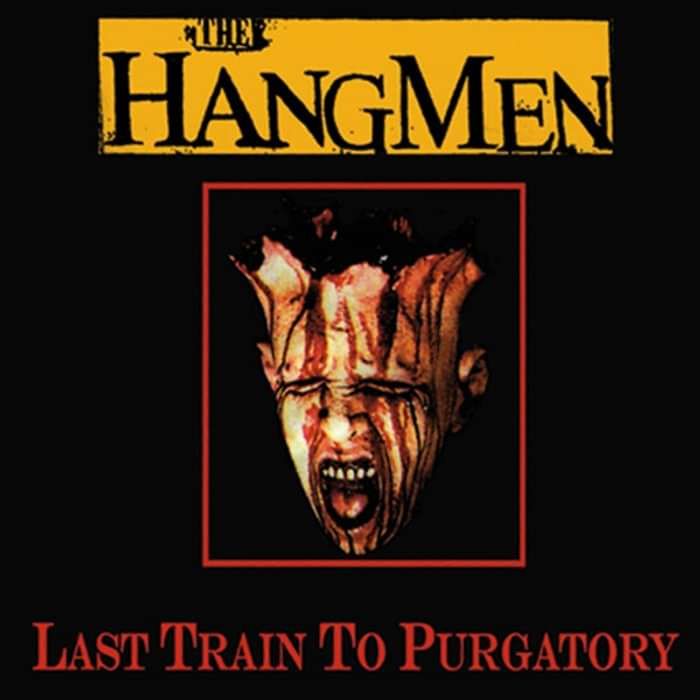 'Last Train To Purgatory' Vinyl LP + Reproduction Lyric/Fanzine
Limited Edition, Re-Mastered, Re-Edited, Bonus Tracks with DL
Vinyl re-release of the long deleted album Last Train To Purgatory with reproduction lyric/fanzine booklet.
180g Vinyl
Remastered.
Re-edited.
Revamped Artwork.
Bonus Previously Unreleased Tracks.
Insert With Extensive Sleeve Notes.
Numbered Limited Edition.
Download Included.
Choice of Black or Red/Black Vinyl.
Track Listing:
Catatonic Cutie
Who's Been Sleeping In My Grave?
Rancid (& Red Raw)
Slaughterhouse Strut
Worms
Pet Monster
Acid Bath
Gunlaw
The Last Man In Space
Uranium Rock
Lucys' House
Witness Testimonial To Voodoo Practices
Acid Bath (Alt. Bass Mix)
Slaughterhouse Strut (Gutbucket Rock & Roll Outtake)
Gunlaw (Gutbucket Rock & Roll Outtake)
Medicine Man (Demo/First Ever Recording)
"The CD track-list was unfathomable since some tracks could only be accessed via the previous one, or were even split in two and scattered. Artificial crackles were added in places to make it sound like a badly worn vinyl record. Outlandish interludes - a premature burial, an apocalyptic news bulletin from a station identified as 'K.I.L.L Radio', a recital from a book of Voodoo – leapt out inexplicably. All served to plunge the already volatile horror-tinged chaos into a mentally unhinged spiral. With no pretentions to any rationality the sleeve notes were as deranged as the audio captured within, and in stark contrast to their cartooning contemporaries the front cover graphically redefined 'Psychobilly' fans' trademark flat top hairstyle as a fatal head injury. What can truly be said about 'The Last Train To Purgatory' is that everything about it was off the rails".
SELECT VINYL COLOUR (UNDER HEADING) BEFORE ADDING TO CART