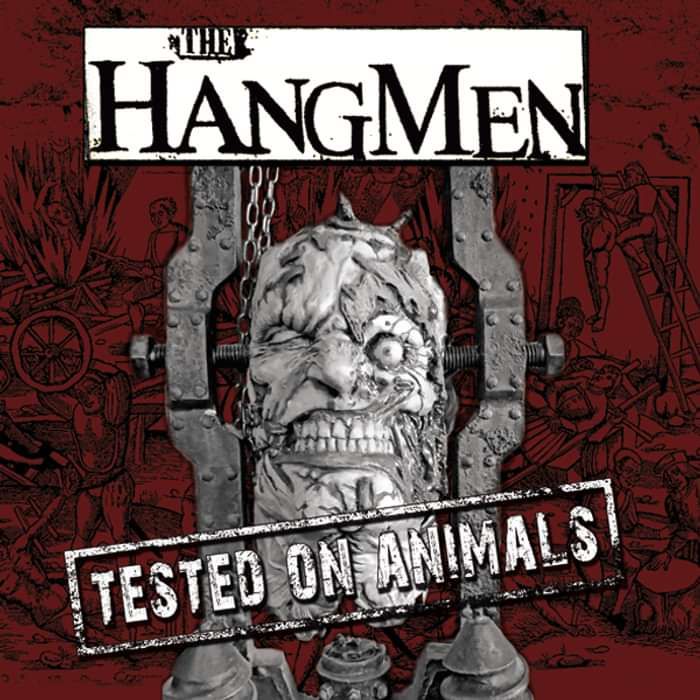 'Tested On Animals' Vinyl LP
Limited Edition Vinyl, Remixed, Re-Mastered, c/w Lyrics/Inlay Card
Only vinyl release of the long deleted CD album Tested On Animals. Although it was the bands third album it is considered to be the first that captures the real sound of the band at the time.
It has been remixed from the original multi-tracks and also mastered - a process that was missing on the CD release due to the original mixes being lost in transit and a hurried remix being required to meet the release schedule. A rare Psychobilly classic finally available as it should have sounded.
Remastered.
Re-mixed from original multi-tracks.
Revamped Artwork.
Insert with lyrics.
Numbered Limited Edition.
Track Listing:
My Town
Let Us Prey
Zombi Boy
She's A Demon
Pity My Soul
Body Bag
Girl With No Hole
Mainstream
Mad
The Skeleton Dance
Boy Meets Death
Deathtripping
Slither
"Vinyl pressing of the ill-fated Tested On Animals album only ever available on CD previously - if you can find a copy! The band's third album, though often considered to be the first to capture the raw energy faithfully. Remixed from the original multitrack recordings and remastered with new packaging based on the original artwork the 'lost' album finally comes home".
Red Vinyl Sold Out, Black Vinyl Only.